Social Media Marketing
Websites and applications facilitating communication, collaboration, and community-based interaction by allowing users to share content.
A social media marketing plan will enhance your profitability
Social media refers to websites and applications facilitating communication, collaboration, and community-based interaction by allowing users to share content.
People use social media platforms to connect with friends, family, and communities. At the same time, businesses leverage these platforms for marketing and promoting their servives and products and tracking customer feedback.
Business-to-consumer websites may also include social components, such as comment fields. Companies can use various tools to analyze brand perception and customer insights from social media.
Social media platforms have gained significant popularity worldwide, making mobile applications easily accessible. Examples of available social media platforms include Twitter, Facebook, and LinkedIn.
Social media marketing involves using these platforms to engage critical audiences meaningfully, intending to increase brand awareness, generate leads, and promote products or services.
Unlike traditional marketing, social media marketing requires building genuine relationships with prospects by listening, engaging, showing empathy, becoming involved, and providing value. Failure to establish meaningful connections may lead to a lack of success in social media marketing.
Individuals can create profiles and share anything they wish with their networks, with some becoming "influencers" by sharing sponsored content with their audience.
The key characteristics that define social media include:
Using digital platforms.
Creating individual profiles.
Establishing networks and connections with other individuals.
User-generated content.
The potential for two-way dialogue through comments.
Contact me and let's discuss your questions, concerns and needs within social media!
Keep on reading!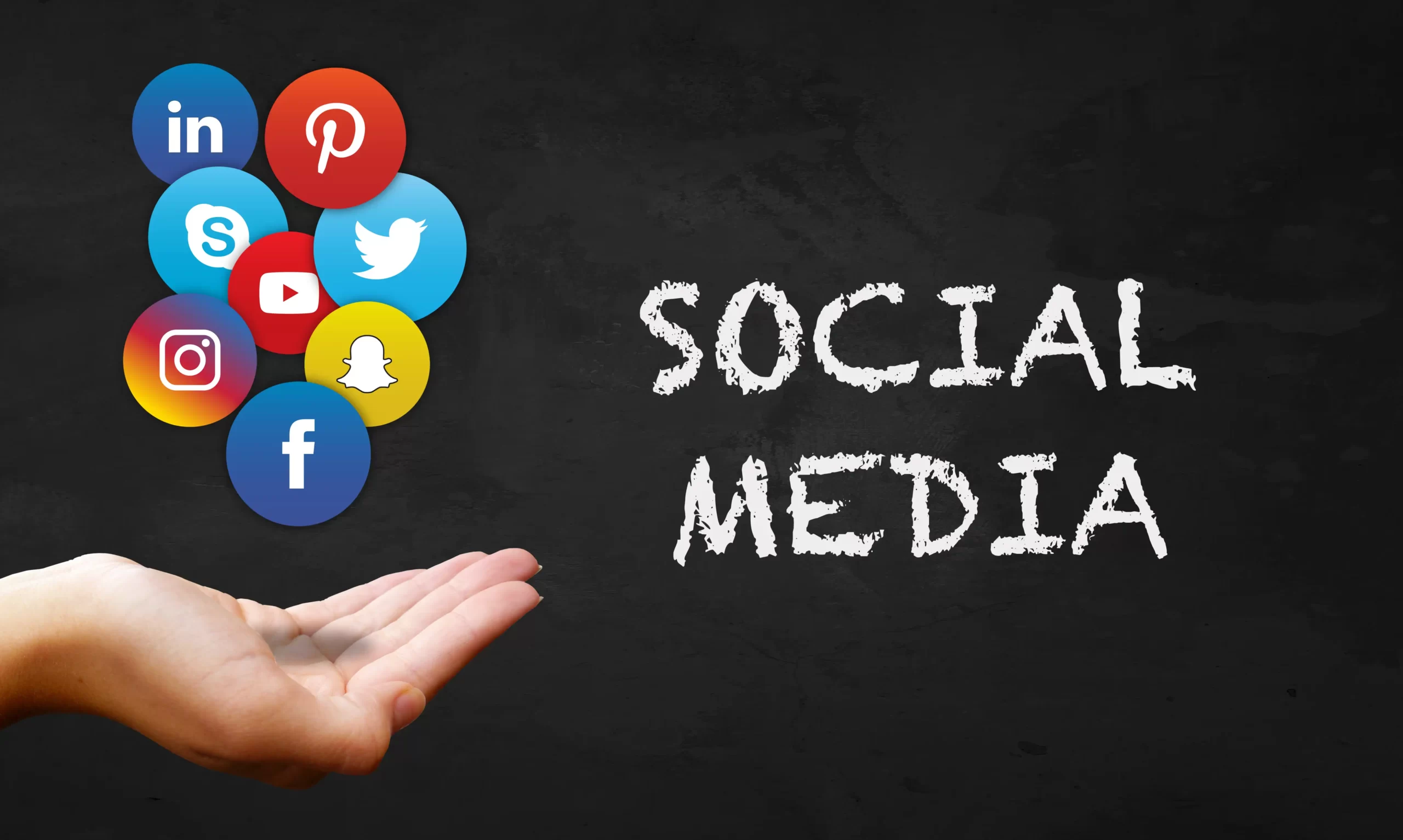 The importance of social media for B2B
Social media has come a long way from being a passing trend or a mere distraction for kids with nothing better to do. Today, it is one of the most powerful marketing tools available to businesses, with over 2.8 billion active social media users globally.
Due to its vast size, social media can give your business more exposure and brand awareness than any other traditional marketing tool. Popular platforms like Facebook, Instagram, and Twitter have become such an integral part of our lives that we willingly share our needs, preferences, problems, and desires with the world. The evolution of social media presents a unique opportunity for your business to collect valuable insights about your customers, including who they are and what they like.
By overhearing customers' conversations and participating in the discussion, you can understand your audience and create better marketing messages that fit your profile. The vast amount of data that users generate in real-time has facilitated the understanding better what customers are talking about. While the numbers are overwhelming, with people sending over 500 million tweets, uploading 95 million photos and videos on Instagram, and liking 4.5 billion posts on Facebook daily, they offer a wealth of insights that savvy businesses can leverage.
Social media also allows users to build networks and groups of contacts to manage relationships and friendships. As a result, it has become a potent disruptor and has considerable influence in society, with over half of the global population active on social media. This size of potential audience and effect must be addressed, especially as social media channels allow individuals access to a massive audience with almost no entry barriers to building their brands as influencers.
Brands can also reach their audiences and target a niche selection of individuals to build communities and then project laser-targeted messaging, all at minimal costs. However, with that level of influence also comes responsibility. Just under half of U.S. adults get their news from social media, with Facebook being the most used site.
Moreover, 94% of journalists use social media for their jobs, with Twitter being the most popular platform. Social media companies hold considerable power to influence the population, and as history has shown us, bad actors can manipulate news feeds to proliferate misinformation. Therefore, businesses need to be cautious about the type of content they put on social media and ensure that it is accurate and reliable.
In conclusion, social media can benefit your business greatly exposure and brand awareness, valuable customer insights, and the ability to target your audience with laser-targeted messaging. However, it is essential to use this power responsibly and with caution. As social media continues to evolve and grow in size and influence, you must stay updated with the latest trends and best practices to stay ahead of the competition.
How is social media different from other media?
Social media differs from traditional media in several ways. Firstly, traditional media has always been a one-way broadcasting channel, while social media is a two-way and dialogic channel. In conventional media, the publisher controls the relationship, with limited interaction from the audience through comments or opinions submitted by postal mail. In contrast, social media allows for a many-to-many relationship between publishers and users, where users can control the relationship.
Another significant difference is that social media emphasizes transparency, authenticity, and accountability in publishing brands. Unlike traditional media, where publishers broadcast their messaging without much regard for feedback, social media publishers need to consider their audience's reactions and opinions. This shift in emphasis has led to greater trust and credibility for social media publishers who prioritize these values.
One of the most significant advantages of social media is its ability to reach a large audience quickly and easily. Since social media platforms can efficiently distribute content to a global audience in real time, even the most famous traditional publications may need help to achieve the same reach that social media offers.
Overall, social media differs from traditional media in its two-way and dialogic nature, emphasizing transparency, authenticity, accountability, and the ability to reach a massive audience quickly and easily.

Initially, social media platforms were created to facilitate networking and user interaction among friends, peers, and professionals in various industries. Posts were primarily composed of written text and occasionally included images or videos. These early social media platforms, known as social networking platforms, were the pioneers of the social media revolution and have a well-established user base and brand adoption.
Typically, older generations like Baby Boomers and Generation X make up the majority of users on social networking platforms. In comparison, younger generations like Generation Z prefer newer social media platforms and evolutions like TikTok. The following section will explore different types of social media platforms and their unique characteristics.
Visual apps such as Instagram and Snapchat predominantly focus on sharing images. Photo-sharing apps initially focused solely on photos, but most have expanded to include video and ephemeral content like Stories.
Instagram has become one of the most robust social media platforms for brands and advertising. It's also popular with influencers.
Different demographics usually adopt various social media applications and platforms for sharing videos. For instance, TikTok is highly popular among Gen Z users. On the other hand, YouTube has emerged as one of the most robust channels for brands to build a large audience, attracting many influencers.
Communities that focus on bookmarking aim to save and share links. In the past, websites such as Digg and StumbleUpon dominated bookmarking. Women mainly use Pinterest to collect content on fashion, food, decoration, weddings, workouts, and DIY projects.
These platforms adopt a community-driven approach to encourage discussions and facilitate sharing of ideas and questions, making them ideal for research and receiving feedback.
While Reddit is famous for this purpose, it is also important to note that its users are firmly against advertising. As a result, brands should exercise caution before attempting any self-promotion on the platform.
The benefits of social media marketing 
Social media has become an essential component of marketing efforts in today's digital era, as evidenced by the fact that more than 97% of marketers use it to promote their brands.
Nonetheless, recent research indicates that approximately 50% of small businesses must begin using social media marketing to advertise their products or services.
Furthermore, a worrying 25% of these firms have yet to plan to utilize social media in the future, highlighting a significant gap between those who appreciate the value of social media and those who still consider it a temporary trend.
For businesses that require assistance in comprehending the benefits of social media marketing, below are a few advantages to consider.
First, social media can help build brand recognition, as consumers buy from brands they recognize. Social media allows you to reach the right audience and encourage them to engage with your brand even when they are not ready to purchase.
Giving your brand a personality
Second, by building a voice on social media that reflects your company's values and culture, social media can help humanize your brand by allowing your business to showcase its personality or that of your team.
Third, social media can be an excellent platform for establishing your business as an authority in its niche. By sharing helpful content demonstrating expertise, you can respond to industry-related questions, participate in discussions, and share valuable resources with your network, positioning you as a thought leader.
Providing better customer support
Finally, social media can improve your customer service by providing a platform for consumers to communicate with the brand. About 70% of consumers use social media for customer service. Your company can build customer trust and loyalty by responding promptly to inquiries from your customers.
Conclusion
While social media marketing has numerous benefits, you must develop a winning social media marketing plan to achieve these rewards. This plan should include strategies for driving traffic to your  website, link building for SEO, monitoring competitors, and more. By implementing a robust social media marketing plan, businesses can harness the power of social media to achieve their marketing goals and stay competitive in the digital age.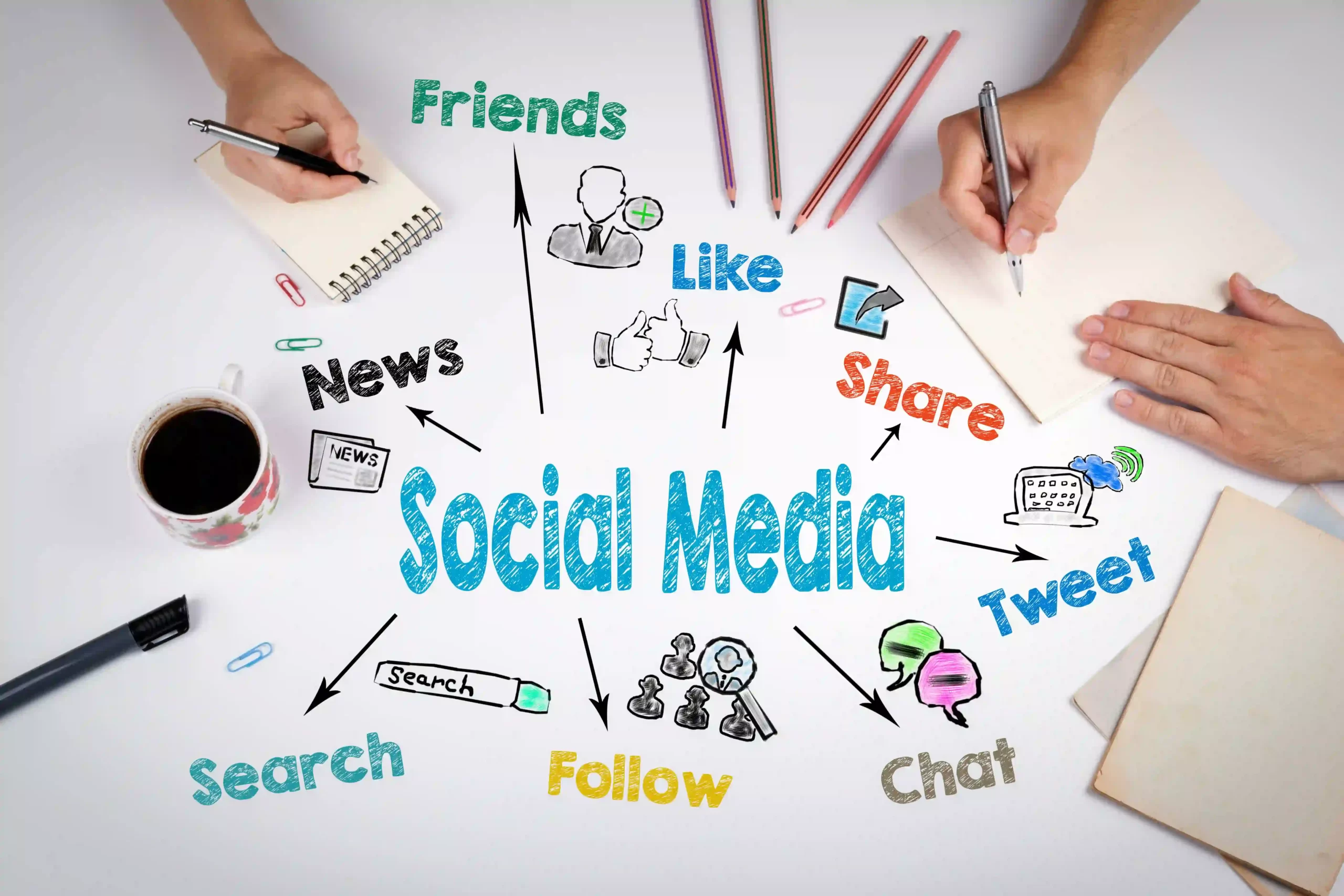 How to create a social media marketing plan
Regarding social media, numerous business owners and digital marketers often need a consistent approach to creating pages on every social platform with a well-defined strategy or plan.
Nonetheless, if you want to leverage social media to the fullest for your business, it's crucial to establish your objectives and develop a structured approach to achieve them.
Here are the critical factors you should consider while devising a social media marketing plan for your business.
Modern marketing strategies rely heavily on social media as it offers much information about customers and their requirements. The data is valuable when developing successful marketing campaigns.
Nevertheless, marketers can feel inundated with the sheer number of discussions happening on social media platforms. Executing social media research in such a situation plays a vital role.
Understanding your audience's needs and expectations is essential to succeed in social media marketing. Social media research helps you achieve this by providing insights into what your audience is talking about, what they like and dislike, and what motivates them. It enables you to create content that resonates with your audience and drives engagement.
Social media research may seem daunting, but with the right approach, it is doable. The first step is to ask the right questions. For instance, a web design company that wants to know what people say about photography sites could ask questions like: How are people responding to this topic? What themes are the most popular? What other web design companies mention when it comes to photography site themes?
Once you have your questions and topics, list possible words and phrases your audience might use to discuss this area of interest. Include fringe key terms and slang on the internet, as people often use them.
After creating the list, jump on social media, starting with the most relevant platform for your audience, and use the search feature to see what people say about your list of topics.
When you have your results, refine your list by excluding anything irrelevant to what you are looking for or that doesn't provide helpful information. With your data, try to answer some basic questions, such as the overall sentiment for websites in this space, what audience categories are the most vocal about it, and so on.
It is crucial to continue beyond the surface level of your research. Instead, go deeper and explore what is beneath the surface. This information can frame your approach to marketing your product or service offerings to this group of people.
In conclusion, social media research is essential to successful social media marketing. You can develop effective marketing campaigns that resonate with your audience by asking the right questions, creating a list of possible words and phrases, and using social media platforms to research your audience's interests.
Paid vs. organic social media
Social media has become an increasingly popular platform for businesses to market their products or services. However, there are two distinct approaches: paid and organic social media. While both can help your company to grow, they have different benefits and limitations.
Paid social media advertising is a more practical approach for increasing brand awareness, traffic generation, and customer acquisition. Paid advertising can help you reach a broader audience more quickly and target specific demographics. Although this approach is more expensive than organic social media, it offers better control and precision regarding audience targeting.
On the other hand, organic social media marketing is a more affordable option to put your business in front of the right audience for free (apart from your time). However, developing a following and increasing engagement requires more time and effort. Social network algorithms change regularly, and the organic reach for businesses has decreased in recent years. But there are advantages to organic social media, such as developing authority and trust with your audience. Consistency in organic social media can benefit your business in the long run.
Paid social media campaigns can help you achieve goals quickly, but their longevity is limited. A paid campaign will stop driving traffic and leads when you switch it off, while evergreen organic social media content can generate ROI indefinitely. Businesses need to weigh the pros and cons of each approach based on their goals and budget.
The reality is that social networks are businesses and need to monetize their audience to stay in existence. As the industry matures, the ease of organic reach will continue to decrease. So if you think social media is a "free" way to market your business, you will be disappointed.
In conclusion, social media marketing can help businesses grow, but your chosen approach will depend on your goals, budget, and target audience. Paid social media advertising is more effective for short-term campaigns, while organic social media marketing takes longer to establish but can provide long-term benefits. Remember that social networks continually evolve, and businesses must adapt their strategies to stay ahead.
Picking the right social media platforms
Small business owners often need to correct the mistake of treating social media as a homogenous entity, failing to recognize the unique differences between platforms like Twitter, Facebook, and Instagram. To ensure your social media efforts align with your business goals, you must carefully select the platforms most likely to benefit you.
When choosing social media platforms, start by considering the demographics of each network. While Instagram may be multiplying, if you are a B2B company targeting logistics companies, it may make more sense to focus on LinkedIn and Twitter instead.
Consider the resources you have available, such as skills or personnel, to create content that fits the style and format of each network. For example, Instagram and Pinterest require creative images and videos, while Twitter focuses on quality articles.
Time is also a crucial factor. Posting on every social media channel is unrealistic if you are a small business, so aim to dispatch daily on each network you choose. Start by focusing on the social network(s) most relevant to your customer group and give them your best effort. You should stick to your customer's top three most frequented networks.
In summary, choosing the right social media platform(s) requires careful consideration of your target audience, available resources, and time constraints. By focusing on the networks that are most relevant to your business and customer base, you can maximize the impact of your social media marketing efforts.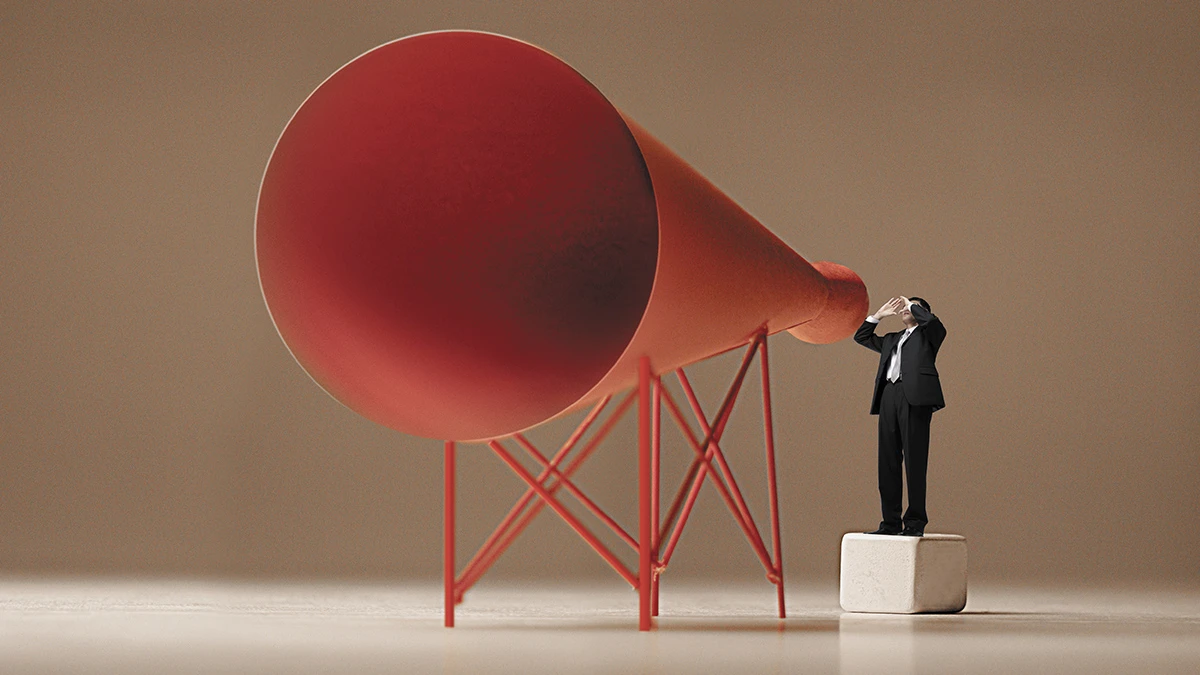 Using social media to influence SEO
Google considers more than 200 factors when ranking content on its search engine. While social media signals are not the most critical factor, they can still affect your rankings.
There is a strong correlation between social signals and ranking position. Websites with more social movements perform better than those with fewer signals.
Although correlation does not equal causation, the impact of social signals on SEO is becoming increasingly evident. By sharing high-quality content on social media, you can generate more likes, shares, and links, boosting your traffic, credibility, and reputation, ultimately leading to a higher ranking.
Another thing to remember is that your social media pages are likely to appear on the first page of search results when someone searches for your brand, which is crucial for establishing authority and increasing brand recognition.
Growing a social media audience
Social media is a powerful tool for promoting and growing a business, but how do you attract your first fans and followers when you need an audience?
While there are many tactics to increase your visibility, such as adding links to your social media profiles on your website, engaging with others, using hashtags, and adding links to your email signature, your efforts will be in vain if the content you share provides no value. Therefore, it's essential to create high-quality content regularly before trying to attract followers.
When it comes to Facebook, video is currently the way to go. Live videos get about 30% more views than traditional content, which can lead to a broader audience reach and jumpstart your social media strategy. However, trends come and go, so adapting to the changing times is crucial.
Messenger is also trending, and many marketers believe it's the future. You can use chatbots to engage prospects and expand your reach with Messenger Ads. While Messenger is still evolving as a social media marketing tactic, it's worth watching.
Facebook Pages and Facebook Groups have their advantages and disadvantages. While some of your Facebook Page audience may only be there to benefit from discounts and coupons, people in Facebook Groups are interested and engaged in a particular topic. By joining a Facebook Group, you can participate in discussions and establish yourself as an industry expert. Facebook Groups also receive better organic reach than Business Pages, so combining the two in your strategy makes sense.
Twitter is a highly interactive medium, and to grow your audience, you should Retweet, Like, Reply, and engage with followers and other users as often as possible. If you want to spark rapid growth and sustain it over time, consider using a service like Social Quant.
LinkedIn has evolved from a recruiting tool to a powerful publishing platform. Take advantage of this and publish content that will put your business in front of an interested and growing audience.
On Pinterest, collaboration is the key to success. Invite bloggers and influencers in your niche to contribute to your boards to increase your exposure and network.
To build an audience on Snapchat, develop a storyline instead of posting random photos or videos. Create a narrative that will keep users engaged.
In summary, while many tactics exist to attract your first fans and followers, creating high-quality content should be your top priority. Additionally, stay up-to-date on the latest social media trends and adapt your strategy accordingly. Facebook is currently about video and Messenger, Twitter is highly interactive, LinkedIn is a publishing platform, Pinterest is all about collaboration, and Snapchat requires a compelling storyline to build an audience.
Social listening is an element of the social media marketing that is often overlooked and needs to be fully utilized. The reason for this is that to deliver high-quality content to your audience, and you must understand their perspective. You can only understand your audience by becoming an attentive listener.
You can gain valuable insights about your prospects by paying attention to brand mentions, likes, comments, forum discussions, and your competition. This information can help you improve customer engagement, better understand how your audience perceives you compared to your competitors, identify pain points that still need to be addressed, and discover industry influencers.
To effectively listen, you should monitor keywords such as your brand name and handles, competitors' names, product names, campaign keywords, hashtags, and critical people in your company. With tools like Mention and Brandwatch this task has become much easier than in the early days of social media.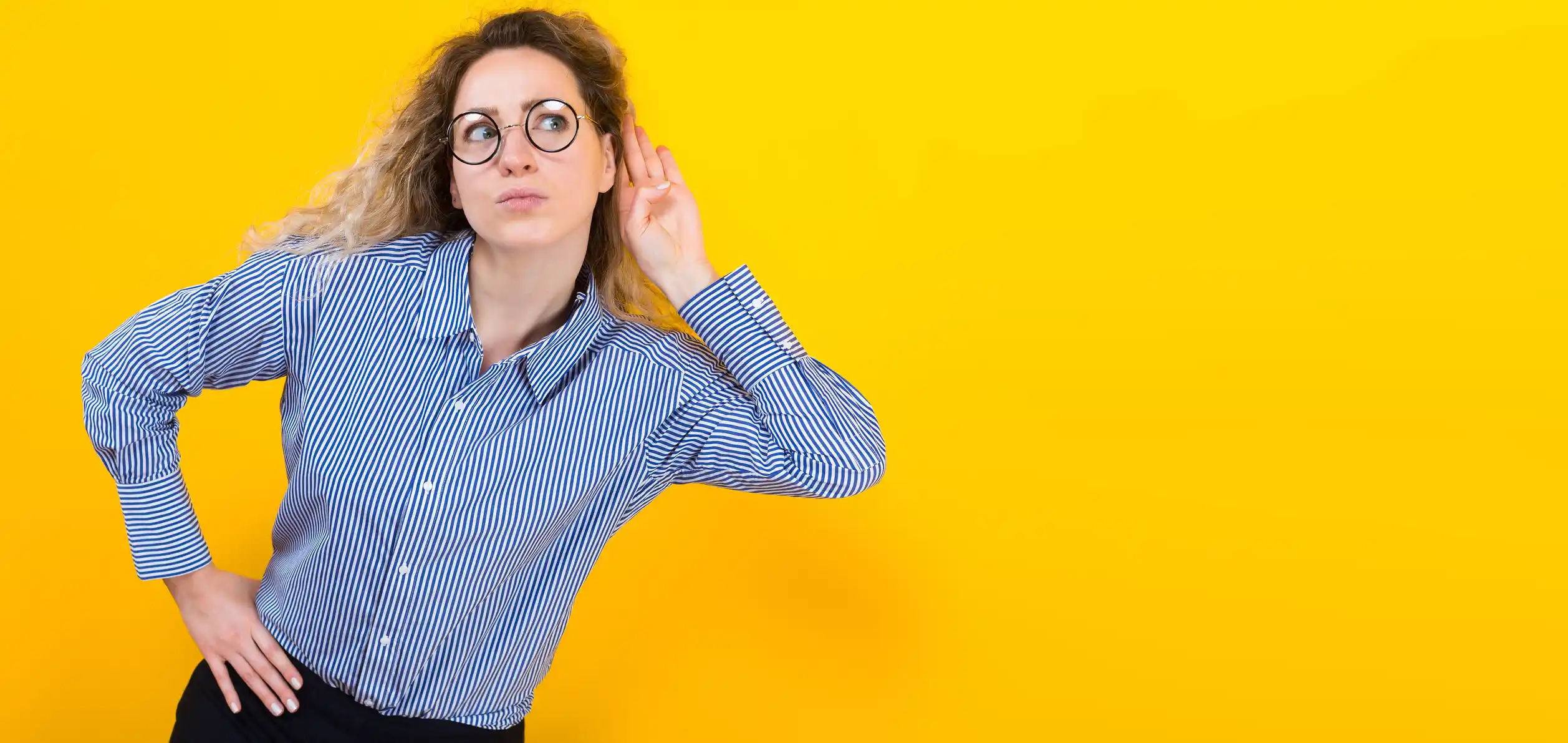 Social Media Community management
Ignoring your fans and followers will not create a successful social media marketing plan. While it may take time to answer comments, send welcome/thank you messages, and share posts, engagement is essential to social media marketing.
Allocate a minimum of one hour daily to manage your social media community. Responding to people who mention your brand is crucial as it will have long-term benefits. Use social media tools like AgoraPulse and Mention to streamline post-scheduling and conversation monitoring.
The customer journey is dynamic, and having only one touchpoint reduces the chances of conversion. Creating as many touchpoints as possible is essential to achieve consistent outcomes from social media marketing, and advertising offers the most controlled and measurable way of doing so.
Here is an approach to social media advertising that complements quality content and an organic growth strategy:
1.    Create high-quality content and publish it on your website.
2.    Promote it organically to reach a wider audience.
3.    Add a cookie, like Facebook or Twitter pixel, to your website to capture information from people who engage with your content.
4.    Remarket your future content and offers to the audience that has already shown an interest in your brand.
5.    Generate qualified leads that trust your brand.
6.    Repeat the process.
Social media management tools
Managing social media can be daunting as it involves many responsibilities, including content creation, scheduling, community management, and promotion. However, several tools can help ease the workload. Today, some of the best social media management tools include AgoraPulse, Buffer, Hootsuite, and Social Oomph.
You can refer to the linked post for a detailed overview of the top social media management tools.
Social media reporting and ROI
It is essential to determine how you will measure results. Shockingly, a study by Convince & Convert revealed that 41% of companies needed to learn about the success of their social media efforts. Spending time and money on something that "might" work is not reasonable. To help you track your social media marketing's return on investment (ROI), follow these three simple steps:
SMART goals refer to specific, measurable, achievable, realistic, and timely objectives. For example, a SMART goal could be to achieve a 10% increase in customer conversions from social media within a quarter.
Understand the metrix that contribute to those goals
To determine whether you have achieved your goal, you must establish a baseline set of metrics indicating your current status. For example, you could create a Google Analytics "Goal" that identifies when a visitor converts into a customer by triggering an event or visiting a page.
By using suitable URL parameters in your social media shares, you can track the number of people who become customers through social media.
You can keep track of your metrics and improve your social media marketing strategy over time by using tools such as Google Analytics or various third-party social media monitoring and reporting tools. AgoraPulse is an example of one such tool that offers comprehensive reporting on your social media activity, including metrics like post engagement, follower counts, interactions, impressions, and clicks.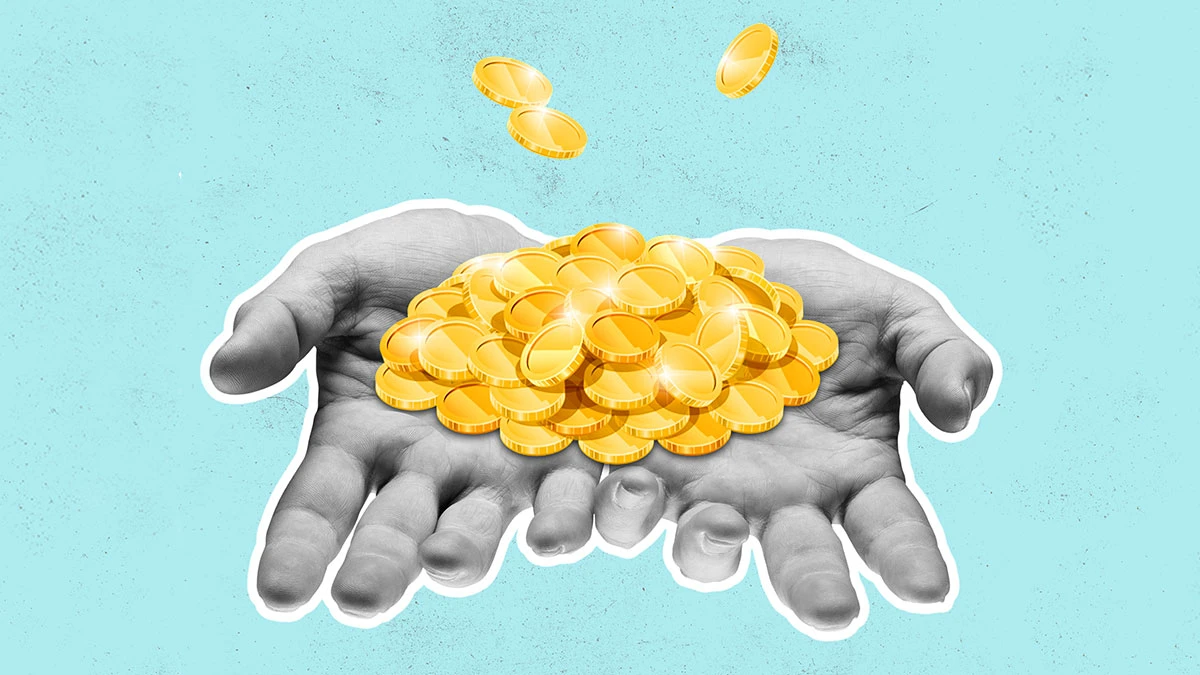 Should you outsource social media marketing or keep it in-house?
Deciding between outsourcing or hiring in-house talent to create and execute your social media marketing strategy can take time and effort. It's essential to weigh the following pros and cons:
Pros of hiring in-house social media talent:
They have a deeper understanding of your business.
They can act quickly when necessary.
They are immersed in your company culture.
You have more control over your marketing.
Cons of hiring in-house social media talent:
They may need to gain the expertise, specialization, or experience an outsourced solution provides.
The cost is typically higher, and there is a greater risk if you need to replace them.
It may impede your ability to scale quickly.
Finding exceptional talent can be challenging.
Remember to consider your specific needs and circumstances when making your decision.
Constructing a social media marketing plan from the beginning can be thrilling and intimidating. You recognize it will enhance your company's profitability, but there are several elements to weigh, making it seem more practical to commence.
In conclusion, what alternative do you have? Your clients are online, engaging in social networks, and anticipating you to reciprocate. You can disregard that reality or embrace it.
Let's make your solutions visible!
Let's work together to create a successful online presence for your website and boost your online marketing activities that brings real results for the visibility of your solutions and enhance your brand.
I offer services in the follow below areas, click the links to learn more.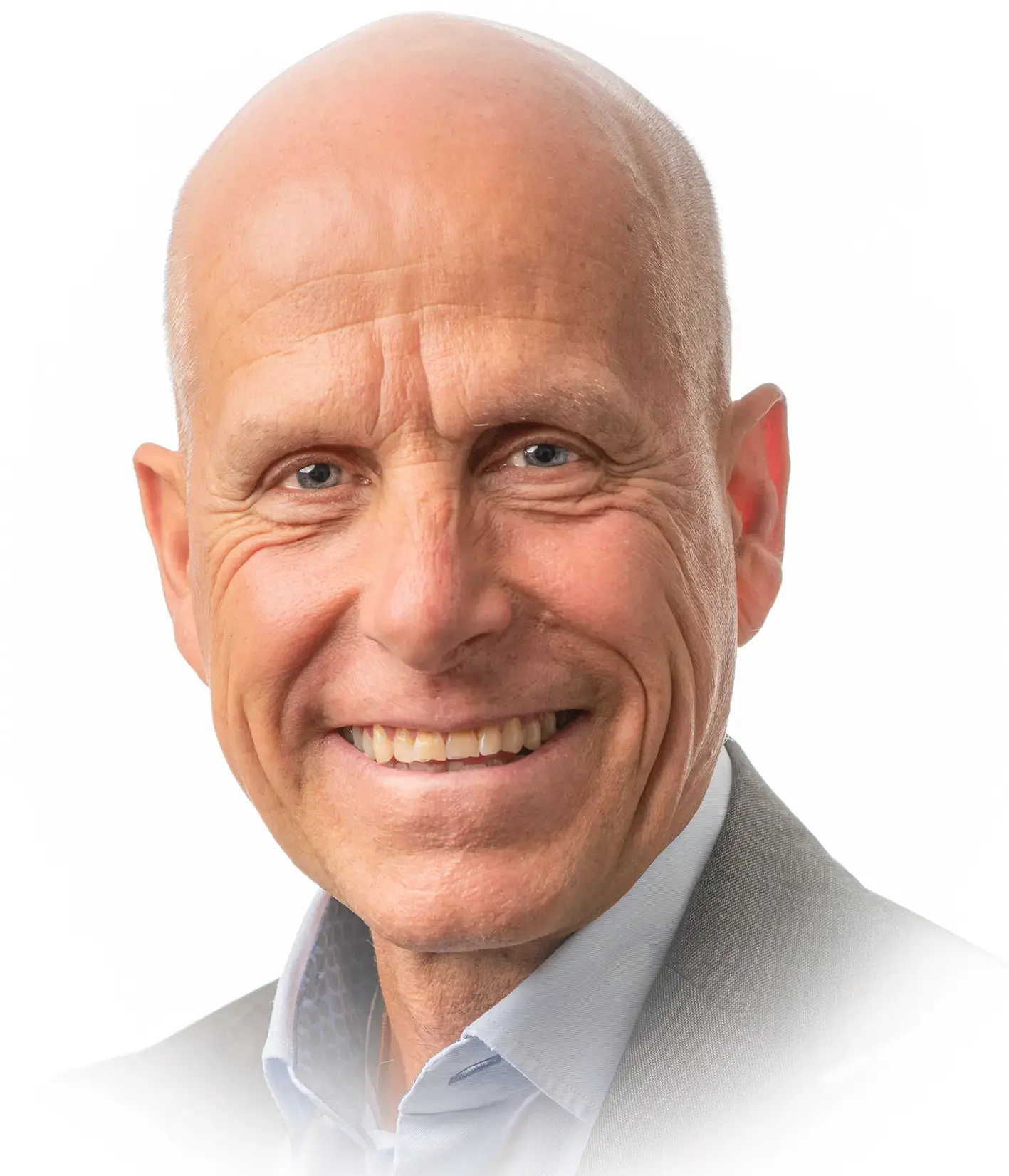 Contact me and let's discuss your questions, concerns and needs in any aspects in the above areas!