Start thinking about link building
This blog explains briefly why you should consider spending energy on building links. You can access the full-length article on another page on this website by clicking this link.
If your website is helpful and informative and prioritizes the visitor and the needs of the visitor, her interests, and the purpose of visiting your page, the more popular your page can become.
Then there is an increased opportunity for other people who run their websites to refer, i.e., links to your page where your message and content can be found. The more people who link in this way, the higher Google ranks your page and the more visitors your page gets.
It pays very well to work with link building if you want many visitors to your site. But what should you do to optimize your work with link building? This article covers all the essential things you should consider regarding link building.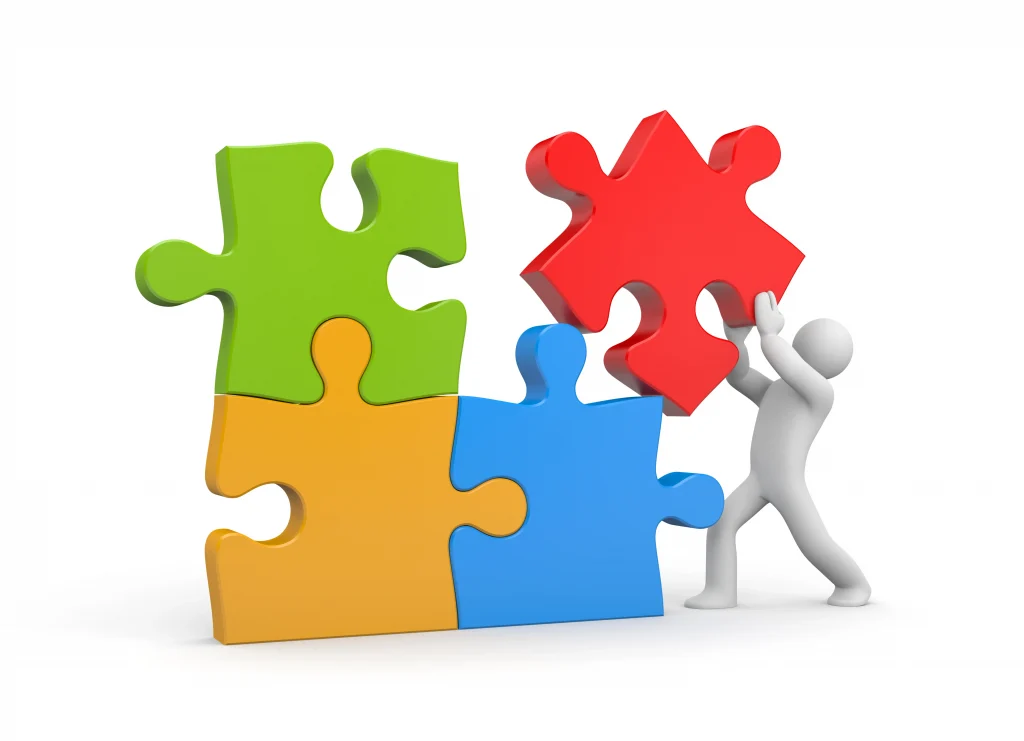 What to consider when building links
Good content
The better your content is, from the visitor's point of view, the more attractive your site will be. The optimal thing is if many websites link to your page and that websites with a high-ranking link to your page.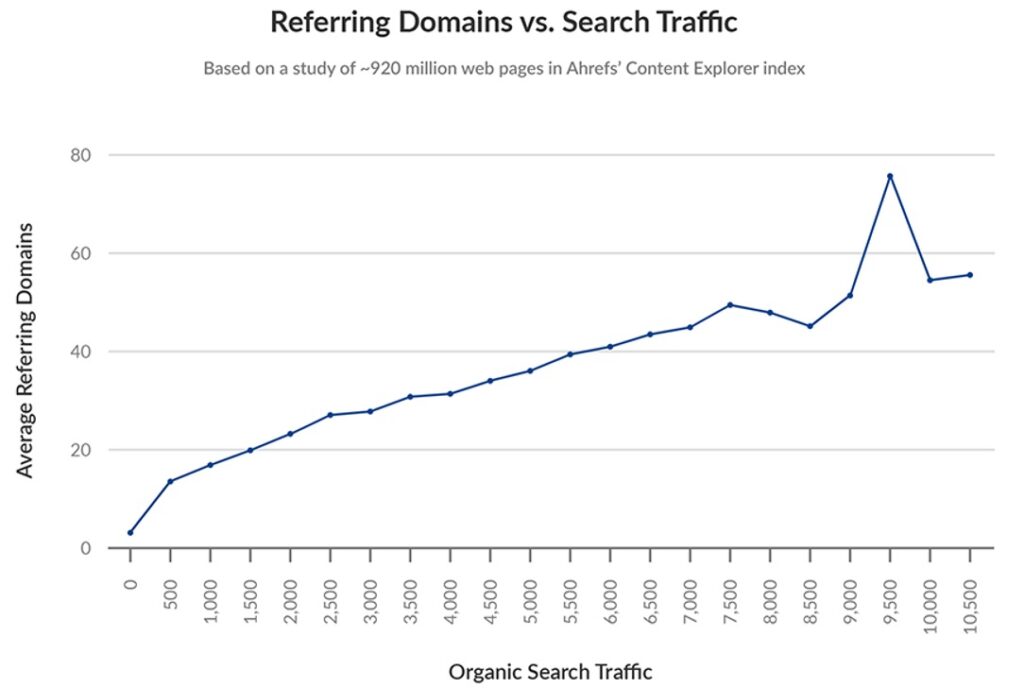 Organic traffic drives the number of domains that send a link to your page; see the image above, where the relationship between organic traffic and the number of domains that link to a good website is shown. This means that the more people who find your page, i.e., depending on the fact that your content is exciting and rewarding, the more links you get to your site.
Active link building
link juice
With active link building, you are in control. You need to find out who you want links from and work to achieve it. In passive link building, you have no direct control over the link building, more than the fact that you write excellent content.
The pages you want to link to me must have a high link power. The higher the domain authority a website has, the higher its link power. The best thing is to be linked to websites that enjoy a high-ranking factor on Google for your website to be ranked by Google.
incoming links
Something you should do early in your work with links is to find out which links point to your site. On Ahref's Authority Checker, you can see which has high-ranking power, which can be considered spam, and sites you should fix so they no longer point to your site.
broken links
To reach those people you want, you also have to do a reach-out analysis. Who are they, how do you contact them, etc.? One way to reach them is broken link building. This is when there is a broken link on their site, i.e., you get nowhere when you click it. Then you can contact the web owner with the broken link and suggest that he replace the link address with a link address that you own.
link building through images
You should be aware of the opportunities given regarding link building with images or other graphic material you own. It would help if you licensed your pictures with Creative Commons.
If other web pages use your graphic material, you must require them to link to your web page.
Using Google Image Search, you can find out who has taken and is using your photos. You must then demand that they link to your page.

Other things to consider
Consider contacting websites that mention your site but have yet to link to it and ask them to link to you. It's important to only link to relevant websites, blogs, and other related content that align with your topic and would interest your visitors.
If you have pages that are no longer available but have incoming links, ensure that those links are redirected to a relevant page on your site. Research relevant pages and blogs to gain insight into what your target audience wants to know and answer their questions. It's also important to link back to your website.
When posting in other forums and media, include links to your website.
Conclusion
A documented relationship exists between the number of incoming links and organic traffic to a website.
The more you work with the content on your website, the more attractive your site will be. Other websites will want to link to your page, and the higher the link power these have, the better for your website.
However, this takes a long time, so you must be persistent. You have to work hard with your website marketing so that people will realize the quality of your content. Only then do they begin to appreciate what you present, and they start to link to your site.